125cc Motorbike Finance
Work out how much you can afford every month
Representative example:
credit
Borrowing £7,500 over 48 months with a representative APR of %, an annual interest rate of % and a deposit of £0.00, the amount payable would be: £ a month, with a total cost of credit of £ and total amount payable of £.
F
125cc Motorbike Finance made easy
Are you searching for 125cc motorbike finance? You might be ready to purchase your dream motorbike, but you don't have the cash in the bank. Not everyone can purchase a motorbike in one payment. That's where 125cc motorbike finance comes in.
With Direct Bikes, you can apply for motorbike finance for up to £5,000, subject to status. Looking for 125cc Motorbike Finance? We can offer 125cc Motorbike Finance on a payment plan from one month to 60 months. Our 125cc motorbike finance products can be tailored to your needs. Your motorbike purchase is closer than you think. Our extensive financing options are available for motorbikes from all brands.
125cc motorbikes are amongst the most popular as they're the ideal size for regular use, whether you're commuting to work or travelling. These motorbikes are typically more fuel-efficient with lower running costs, making them an ideal choice for any first-time purchase.
You can apply for motorcycle finance within just a few clicks and some basic information. The amount you'll be able to access through financing will depend on your credit rating, how much you wish to borrow, and the duration. Once approved, you can get your financing within 48 hours.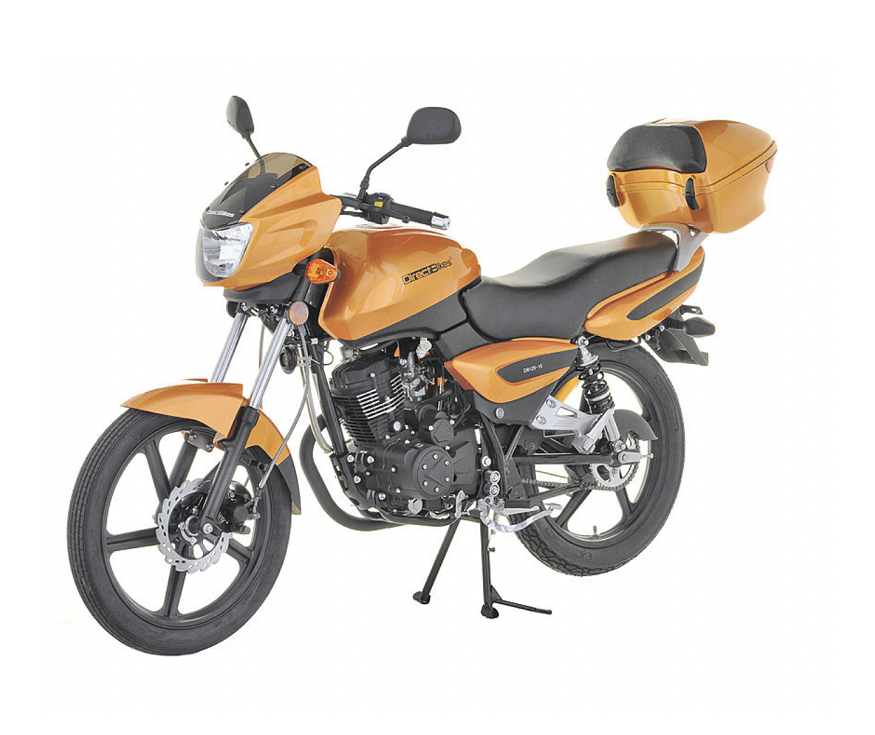 What You Need to Know About 125cc Motorbikes
125cc motorbikes are one of the most popular options as they have the largest engine size that you can start writing from 17 years and over after passing your compulsory basic training. A 125cc motorbike is a larger bike than a 50cc and will typically have a top speed of 70mph, ideal if you're used to cruising at 50mph.
You can expect to pay up to £5,000 for a new motorbike with second-hand models being available for just a few hundred pounds. This model type is popular amongst new rider motorcyclists or those who want a reliable everyday motorcycle.
A 125cc bike is often one of the most cost-effective options for regular use. They are suitable for the experienced rider or someone new to riding a motorcycle. They're relatively affordable to use, and you can expect to get at least 100 miles per gallon. Unless you got your driving license before 2001, you'll need to complete your compulsory basic training (CBT) before taking a 125cc motorcycle onto the road. You will also need l plates on your motorcycle before you are legally allowed on the road.
When you're looking at insurance for your 125cc motorbike, you can expect it to fall anywhere from group two to group 12. When you purchase your new bike, you need to make sure it's road taxed.
You can do this online, over the phone, or at your local post office. As a 125cc bike is relatively efficient, it's affordable to pay your road tax. You'll want to have it lined up before taking it out for your first ride. You must also make sure you have the right driving licence.
Are you shopping for a 125cc motorbike? You can shop our range of motorbikes here, including Daytona, Sports RS, Eagle, and Nevada motorcycles.
Can I Get Financing for My 125cc Motorbike?
Getting financing for your 125CC motorbike has never been easier. You can use our quick finance calculator to choose finance packages that will work for your budget. 125cc motorcycle finance is available to UK residents. We will show you our best finance packages dependent upon your credit history. We will search the loan market for arranging finance. We are an introducer, we are not a lender or credit broker.
As part of your application, we'll request proof of address and the vehicle's registration number. We'll search to find the finance agreement that works for you. If you have a poor credit score, you may not be entitled to financial assistance, or you may be charged a higher representative fixed percentage APR rate. Different lenders charge different rates.
We're running you through each piece of information you'll need to select to get a quote from our finance calculator.
Your Credit Rating
The first piece of information you need to select is your credit rating. Our options range from bad credit to excellent. You want to choose the option that best reflects your credit rating. Choosing the wrong option will lead to you receiving a quote that may not accurately reflect the financing options available for your dream bike. We can offer loans even if you have bad credit.
If you don't know your credit rating, there are dozens of free websites online that you can use to check your credit score. We recommend doing this before you start exploring financing options. Being transparent about your credit score, even if you have bad credit, can help us streamline the process and find you the best deal.
Your Borrowing Amount
The next information you'll need to select is your desired borrowing amount. Our financing options range from £1,000 to £5,000. It's a good idea to know how much your new bike will cost and how much of it you can cover without financing.
It's best to choose the amount that reflects your required financing to get the most accurate quote. You'll want to pick the amount that will cover your purchase and be achievable to repay. You can split your repayments across a time frame of up to 60 months. 125cc motorbike finance is also available for multiple motorbikes.
Your Borrowing Length
The final information you'll choose is the borrowing length. This information sets the duration of your monthly payments and will affect how much you pay per month. The shorter the borrowing length, the less interest you'll occur. If you're on a budget, it may be easier to choose a longer borrowing length and still incur higher interest. It is important you select the right finance options suitable for you.
You want to consider your budget when choosing which borrowing length is best for you. When you fill out your information, our finance calculator will tell you how much you can expect to pay per month.
Get Your 125cc Motorbike Financing Today
At Direct Bikes, our finance calculator is the easiest way to get a quote for 125cc motorbike finance. Once you find an option that works for you, you can apply right away for a personalised, no-obligation quote. Finance provided is by a third party lender. Remember we are not a lender or credit broker; we introduce you to the lender to offer finance to you. We do not charge a purchase fee. We receive either a fixed fee or receive pay commission per introduction. We are an appointed representative and do not offer hire purchase. All our lenders are authorised and regulated by the financial conduct authority (FCA). You must always take in to account your personal circumstances and select a loan you can afford.
If you're not sure which option works best for you, our team is on hand to help. You can use our contact form or call us at 0345 652 0680 to talk directly to our team. We'll help you find a financing option that works for your budget and helps you hit the ground running with your motorbike.